This is a meme that Pooks devised. You share the Things you have found That Work, at least for you. There's no set number, just whatever you feel like doing.
1. The LightWedge is good for reading in bed when you don't want to disturb your Significant Other. Battery operated, it comes in Original or Paperback sizes. There's also a small one to keep in your purse or pocket. Lightweight, no glare, two intensities. Feel free to regress and use it under the covers.
2. Tube Reading Glasses. I use them for needlepoint, too.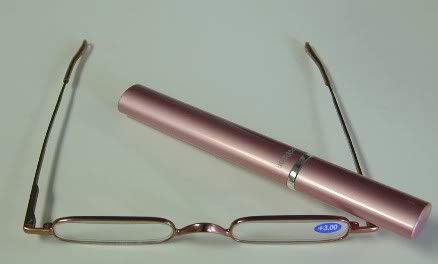 When I was looking for images, I ran across this: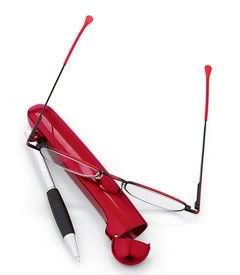 Now you're all set to read AND write.
3. Speaking of writing, I love this pencil!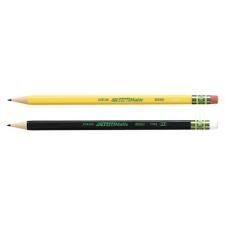 No more clicking, twisting, or sharpening. The lead somehow senses how much you need. No hassle, and it writes smoothly. Great for revising hard copy.
4. Revlon's ColorStay Overtime Lipstick in Sheer Rosette. The color stays on for eight hours no matter what, without smudging or bleeding. You do have to reapply the top gloss coat once in a while to keep your lips from drying out. I prefer the Sheers to the others.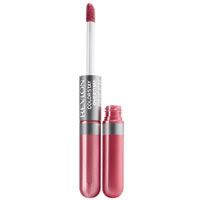 5. The London Pass With Transport. Since we're going to London again in July, we've already ordered this. You can't get the "With Transport" part once you're there. The transport pass gives you unlimited travel on all public transportation -- the trains, the tube, lightrail, and buses. It also includes passes to about 50 different attractions, like Windsor Castle, Hampton Court, The Tower, plus river rides. No queuing up. You also get a free beer with meal at certain pubs.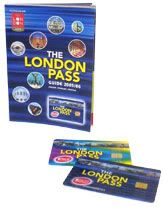 6. And finally, Novel In Less Than One Year, or Niltoy. You commit to writing 500 words a day, five days a week. When you know that you "have to" report your word count every Saturday, you somehow get lots more writing done during the week.